Elves, the Popular Human Assisted AI Digital Assistant, Raises Largest Seed Round in MENA History from a Slew of Top Investors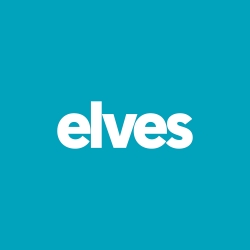 San Francisco, CA, December 01, 2017 –(PR.com)– Elves, the popular human-assisted AI digital assistant that's swept the region by storm this year announced the successful close of its heavily oversubscribed seed round at more than $2 million dollars, making it the largest Seed in the region's history. Participating investors included Emaar, the Kauffman Fellows Syndicate, Dubai Angel Investors (their largest investment thus far), and a host of other Angels from the region and the US.
Elves funding reflects a continued strong appetite and investment in machine learning and its implications on building AI. Tech giants including Baidu and Google spent between $20B to $30B on AI in 2016 with 90% of that spent on R&D and deployment and 10% on AI acquisitions.
Funds will be used to grow and market Elves around the world as well as extend and introduce new core functionality to their custom built platform. Their proprietary platform allows them to raise the number of concurrent live users handled by the humans on the companies side (affectionately called Elves) to super human levels while maintaining human creativity and empathy.
"We're excited to get this funding from Emaar and the rest of our investors. Their investment coupled with rapid adoption and our plans around marketing and product development is a strong endorsement of our vision," said Ahmed Kassem, Partner and CBO of Elves, who lead the seed round. "We look forward to building Elves into the de facto, go-to-medium for millennials to get stuff done."
It's been an incredible year so far for Elves, first coming to prominence at RiseUp 16, giving them tremendous exposure in the regional eco-system. This was followed by an invitation by Facebook to it's F8 developer conference where two of their products were featured and an invitation to the World Economic Forum where Elves was listed as one of the 100 most influential start-ups. A Forbes article later and they were suddenly on the radar of the legendary Sheryl Sandberg who posted her support.
"Our main goal is to drive as much traffic as we can to our machine learner and recruit the best engineers to drive Elves forward," said Karim Elsahy, Founder & CEO. "We are now ready to take Elves to the next million users!"
Founded in June 2016, Elves App is a tech driven virtual assistant platform using a "human in the loop" methodology to drive machine learning and build AI. Users are afforded a chat based platform to talk to a "super human assistant" to do anything, anywhere in the world, for free.
Contact Information:
Elves
Mohammed Sabry
+201022377224
Contact via Email
https://www.elvesapp.com
Read the full story here: https://www.pr.com/press-release/737810
Press Release Distributed by PR.com