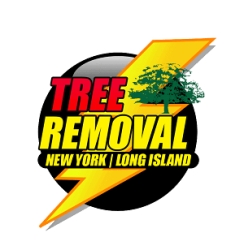 New York, NY, August 21, 2017 –(PR.com)– Long Island Tree Service, a licensed and experienced tree service company, announced the commencement of tree trimming services in Nassau and Suffolk counties.
Nassau and Suffolk counties get some well‐deserved attention beginning as of August 20 when the New York Long Island Tree Service begins trimming street trees. The trees will be trimmed to enhance the trees' health, remove dead branches, eliminate hazards and increase light and air penetration to the trees' crowns and to the landscape below. Proper trimming maintains good tree health and structure while enhancing the aesthetic and economic values of the landscape.
An obvious benefit of tree upkeep is the safety of our properties. Overgrown tree branches create a major hazard to our home. People are also susceptible to the danger of falling branches. By properly trimming trees, you are ensuring that your property is safe. Tree trimming also helps in controlling pests and insects.
A spokesperson from New York Long Island Tree Service commented, "The City Council and neighborhood representatives understand the importance of the project and are supportive. Street trees are cherished and critical part of our neighborhoods. Just like any aspect of our community, our trees require maintenance and care. I'm happy to be a part of this great project."
The spokesperson concluded, "Each job that New York Long Island Tree Service takes on is handled by a team of specialists in the field. New York Long Island Tree Service professionals are trained to have a vast amount of knowledge regarding different types of trees, the impact of a tree service on the environment, and how different tree conditions should be handled. A number of our employees have tree-climbing skills and other valuable industry assets, such as working cranes and other machinery to assure accuracy and efficiency."
About New York Long Island Tree Service
New York Long Island Tree Service provides tree services in Nassau and Suffolk counties. New York Long Island Tree Service also offers many services including tree removal, tree pruning to raise the canopy, stump grinding and emergency tree removal all over Nassau and Suffolk counties, both residential and commercial customers. The goal of the company is to build a company that can provide all the tree service needs for the entire Long Island Area. 24/7 Emergency Tree Experts
For more information about the project, call New York Long Island Tree Service:
Media Relations Contact
Name: William
Position: Manager
Phone number: 516-476-7249
Contact Information:
New York Long Island Tree Service
Tonny Mels
516-476-7249
Contact via Email
www.findlocaltreeservice.com
Read the full story here: http://www.pr.com/press-release/727345
Press Release Distributed by PR.com